This Advent, join us as we walk with St. Joseph using Ascension Press' Advent Meditations with Joseph by Fr. Mark Toups.  Each week leading up to Advent we will gather in the Church (or online via the livestream) for the rosary, Mass, a video meditation, and adoration of the Blessed Sacrament.  The accompanying daily meditation journal will help you continue your prayer throughout Advent and will be available free of charge, simply request a copy below.
Why St. Joseph?  St. Joseph is one of the most misunderstood and even forgotten saints in the Church and yet also one of the most powerful!  As Fr. Mark Toups says, he was the man chosen by God to image Divine Fatherhood for Jesus while He was on earth.  What a tall order!  And yet Joseph fulfilled his duties as a husband and a father with great love and humility.  Indeed, he was a rock for both Jesus and Mary providing for all their needs, physical, emotional, even spiritual.  But Joseph was human too.  He likely experienced many of the same doubts, insecurities, and anxieties that we do.  That's why Joseph's life is a model for us not only at Advent, but all year round.
DATES
(Mondays in Advent)
November 30th
December 7th
December 14th
December 21st
SCHEDULE
5:00 – Rosary
5:30 – Mass
6:00 – Video Meditation
6:15 – Adoration**
8:50 – Reposition
**Stay for Adoration as long as you like.  Exposition will begin at 6:30 on Nov. 30th.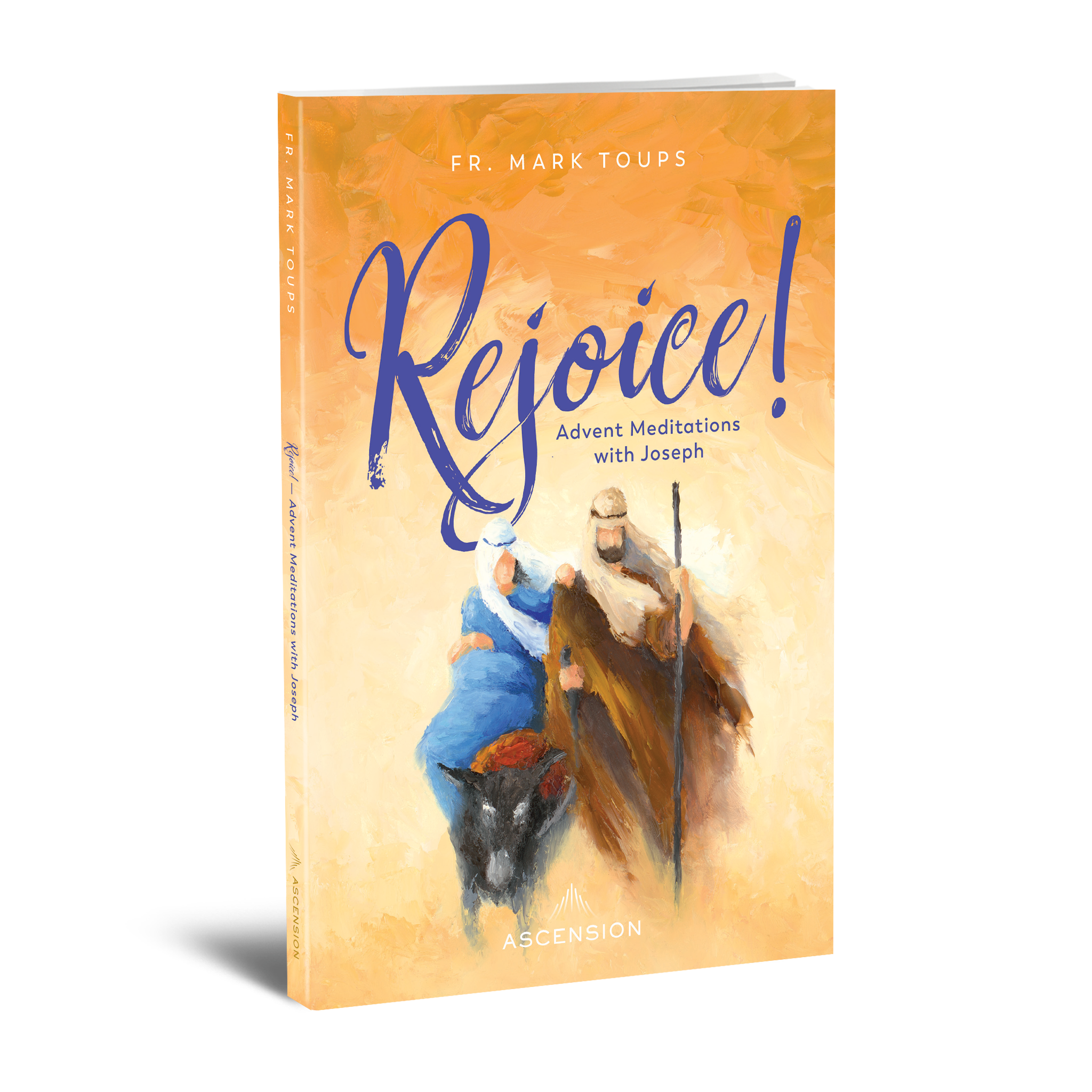 Each day in the journal includes:
A word – Focus on a single word each day to draw out the details, the specifics of who Joseph is.
A reflection – Learn more about Joseph, the culture in which he was raised, and the world in which he lived.
A Psalm – Each day, you're given a Psalm to pray (just as Joseph himself would have prayed) to help you enter into prayer.
A reading – In reading Scripture, you'll enter into the story of the first Advent, and walk beside Joseph.
A prompt – Space is provided each day to journal. Record how the Lord is speaking to you this Advent.
If you requested a journal, copies will be available for pick up in the narthex beginning on Friday, Nov. 20th at 2pm.  Copies will remain in the narthex through Monday, Nov. 30th (our first evening gathering).  If you did not request a journal but would still like one, extra copies will be available in the narthex as well.